Paid Media Services
Tampa-Based Paid Media Agency
Get the Right Leads, Fast.
There is so much content in the world today, making it hard to stand out to your audience. Paid media offers you the chance to get in front of hyper-targeted users who fit your target audience.
Without paid media, you might be struggling to generate traffic and leads. There are many paid media approaches you can take to promote and distribute your awesome content in an effective way.
Between ads on Facebook and other social media channels and pay-per-click (PPC) and display ads and beyond, it can feel overwhelming to identify a good starting point that fits your budget and aligns with your goals.
This is where we can help.
What Our Clients Think
If you're looking to work with a digital marketing agency, you should evaluate the happiness of their current clients. Check out these customer testimonials from some of our happiest clients!
Working with Bluleadz has been a phenomenal experience. They are very responsive and have been a great addition to our ongoing marketing efforts to increase our brand awareness and website conversion rates... Bluleadz has also helped guide our in-house content creation with SEO best practices. Bluleadz has shown professionalism and expertise while assisting us with SEO, email marketing campaigns, lead nurturing, paid media, video animation, website development, and more.
BL manages our whole online marketing business. They create content, manage PPC, SEO and help with strategy. As a direct result of their work, we have been able to build a solid online retail business from scratch and it has also improved our wholesale business and brand awareness in measurable ways. I highly recommend them.
Lindsey was instrumental in our Social Media and Email efforts! She's a true Rockstar!Lindsey hit the ground running, helping us gain followers and hit our goals! She's got our team organized and helped us understand what we needed to be focused on.
If you are even thinking about a social media strategy I strongly suggest you call these guys first. The pricing model was perfect, their litany of add-on services are amazingly available at anytime, and the people are all first class and will represent your brand with the utmost professionalism. Our company would not be where it is today without them.
Selecting a Paid Media Agency
The domain of paid media and digital advertising is so vast, and it's constantly changing as different channels change algorithms.
This is why you need a specialist who commits to staying in the loop on all things related to paid media on an ongoing basis.


Introducing Paid Media Specialists
If you decide to outsource to a paid media and PPC agency, you're going to have access to a team of specialists.
Paid media specialists take ownership of developing and optimizing paid media channels, often operating as part of a larger digital marketing team. They fully understand how digital advertising efforts align with overarching marketing goals and big-picture business objectives.
Within the umbrella of paid media specialists, there are several roles that are built around specific channels.
The PPC Specialist
Also referred to as PPC strategists, their main responsibilities revolve around PPC campaigns. They cover all the bases for these campaigns. For example, their responsibilities include:
Creating a variety of PPC campaigns targeting a range of digital channels.

Writing advertising copy and proofreading content related to their campaigns.

Measuring and analyzing campaign performance and making recommendations to optimize them over time.

Presenting reports to different audiences, like their leadership team and clients.

Staying in the know on PPC best practices and trends.




The Social Media Specialist
Within the niche of paid media is the social media landscape. There are several platforms where advertising can make a big impact, and social media specialists are the go-to experts on each of these channels. Their responsibilities include:
Developing social media ad campaigns for relevant channels, including Facebook, LinkedIn, Twitter, and Instagram.
Collaborating with the digital marketing team on various initiatives, like content creation.
Defining key performance indicators (KPIs) for every campaign and analyzing results over time.
Monitoring user engagement and optimizing campaigns to maximize reach of social media ads.
Researching social media advertising trends and best practices.
These specialists are just a couple of resources you can gain when you hire a paid media agency.
What to Look For in a Paid Media and PPC Agency
As you're evaluating your options for PPC agencies and marketing agencies who provide full service paid media services, keep the following considerations in mind.


Their Experience
How do you know if the marketing agency you're hiring even knows how to execute paid media strategies? You should be looking for evidence of their successes.
This is where testimonials and case studies come in handy, especially if they're centered on specific strategies you need. For example, if you're looking to launch an Instagram advertising campaign for your new ecommerce site, you want to hire an agency who has delivered results in Instagram ad campaigns.
Dig around their website, and ask the right questions when you get in contact with them. You should know what industries they work with, how many years of experience their team has, and hear real stories from happy clients.


Their Process for Building PPC Strategies
PPC is not a guessing game. It calls for a great deal of research and ongoing monitoring. So when you're paying a marketing agency, you want to see exactly how they develop strategies.
You should also determine if it's collaborative. If you want to be involved, you should work with agencies that provide a strategy development plan that ropes you and your team in.
Inquire about what tools they use for important steps like keyword research and competitor analysis. Yes, they're the experts, but it's always a good idea to ask the right questions.


Their Reporting
A huge issue many clients run into with marketing agencies is a lack of transparency. And paid media calls for a good amount of financial investment, so you deserve to see how your money works for you.
You need to know what KPIs they measure, what kinds of reports they create, and how you're involved in the analysis stage. Do they present reports to you on a regular basis? Do you have access to the dashboard they use for your paid media and PPC campaigns?
Bottom line: you deserve transparency so you see the return on your investment.


Their Approach to Client Relationships
The way agencies treat their clients is a big tell on how the relationship will be over the course of your contract. Similar to how you hire employees, you want to ensure there's a good fit between your team and the agency.
If they're hands off and lack regular communication and you need weekly updates, you should know that before signing any documents. By ensuring a good fit, you're establishing a foundation for a mutually beneficial relationship.
And a strong relationship with a marketing agency can yield you big results for months (or even years) to come.
The Bluleadz Difference: Our Uniques
At Bluleadz, we know that your needs are unique to your goals. That's why we don't treat you like every other client.
Unlike so many other agencies, you're not dumped into a tier with a one-size-fits-all paid media and PPC strategy. With Bluleadz, you get a customized strategy that aligns with your big picture goals. Your paid media initiatives are developed by our team of specialists and strategists based on their audit of your current plan and their research.
Additionally, we never stick our clients in rigid, long-term plans. We use month-to-month agreements and a flexible points pricing model. This way, we can evolve and adjust your strategy and allocate resources as needed. We stay agile in our planning and execution.
We also offer other services in marketing, sales, and customer service, helping companies take a holistic approach to their entire business strategy. And our team is in house. We never outsource. We hire talented, driven professionals that deliver results.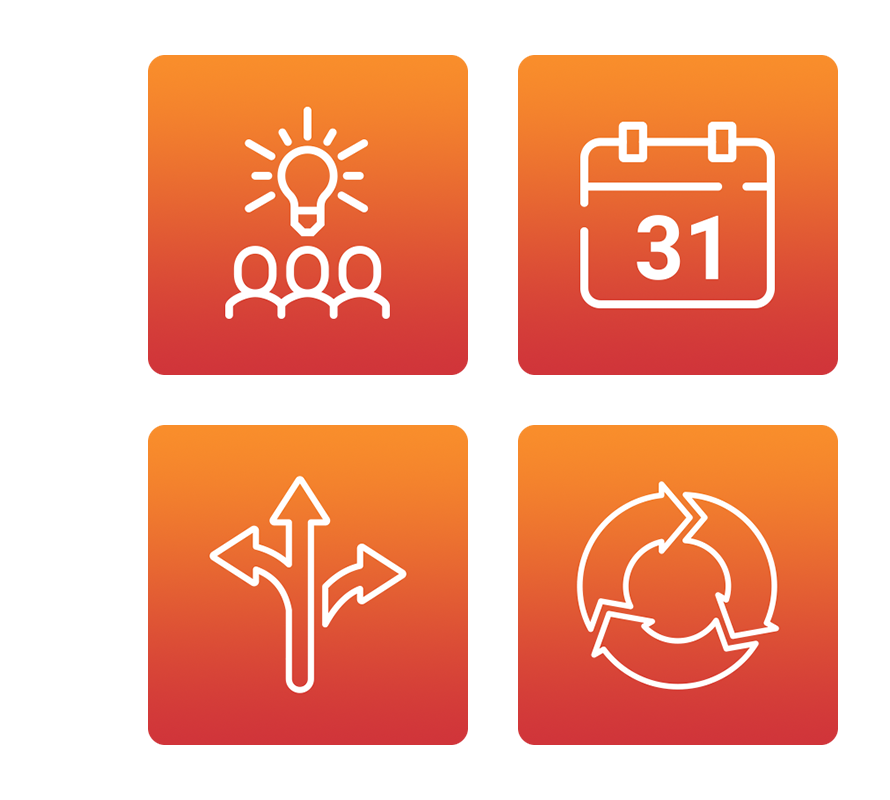 What Is PPC?
Pay-per-click (PPC) is just one paid advertising model. The term refers to how you pay for your ad placements. Whenever a person interacts with your ads, either encountering an impression or by clicking on them, you (the advertiser) pays a specified amount.
Again, this is just one model of paid media. Many times, people use terms like PPC interchangeably with paid media and digital advertising. But PPC is just one small component of paid media.
Understanding how PPC fits into the bigger marketing plan comes down to three types of media.
Earned Media: This is free media you gain through customers, like when bloggers review your products or followers share your company's content.
Owned Media: This is the media your company controls, like your website, your content, and social media profiles.
Paid Media: This is the media you actually spend money on, like social media ads, PPC, and native advertising.
A strong marketing strategy incorporates all of these kinds of media, each one playing a vital role in attracting, engaging, and delighting the right audience.
The role of paid media is unique and can yield many benefits.
Why You Need Paid Media and PPC
By spending money on media, you're well equipped to win big in a lot of ways.


Maximize the Success of Your Content.
Simply publishing your blog posts or adding a landing page for an ebook won't magically drive people to your brand. It's not as easy as passively letting traffic come to your site.
You need a plan for promoting and distributing your content to different channels. With paid advertising tactics like PPC and social media ads, you can get in front of different audiences in unique ways.


Generate More Awareness.
Advertising is all about paying to get in front of new audiences who either don't recognize you or who maybe have come across your brand but forgot about you.
No matter the situation, even a small budget can get you a wide reach in digital advertising. Many people are attracted to digital ads. In fact, 63 percent of people said they'd click on a Google ad.


Get Hyper-Targeted.
In many channels, when you're paying for an ad campaign, you have a lot of control over who will see your ad. You can customize your campaign around user demographics, psychographic factors, hobbies, and more.
You can even target certain behaviors. For example, on social platforms like Facebook, you can use retargeting to get in front of those who have already visited your site.


Enjoy Flexibility.
With digital advertising, you can always find something that fits your budget. There are plenty of cost options based on the size and format of your campaign that can move the needle for you.


Learn More About Your Audience.
Many analytics platforms present detailed information about the performance of your campaigns. You can look at metrics like reach, engagements, and time spent on pages.
These insights paint a picture of who your audience is. With this information, you can make data-driven decisions on how to make the most of current and future campaigns.
PPC Management Services to Look For
When you're researching marketing companies, seek out the right paid media services that fit your needs, such as the following:
Ad creation
PPC campaign management
Keyword research
Paid media reporting
Split testing
Landing page conversion optimization
Retargeting campaign management
Social media ad creation
Video advertising
Monthly reporting
The Bluleadz Process
Our team follows a simple process composed of three stages.
Tampa-Based Agency. Global Results.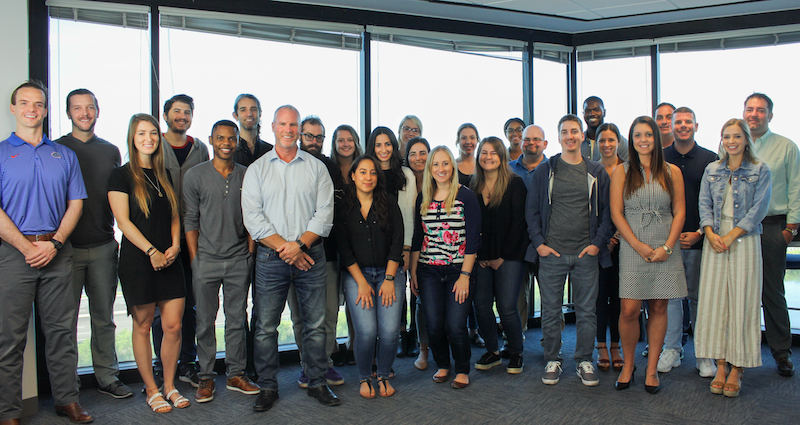 Bluleadz started in the Tampa Bay area in 2009, when our CEO and founder Eric Baum embraced the inbound methodology by watching HubSpot TV.
Fast forward 10 years, and we continue to proudly serve our clients as a HubSpot Diamond Partner Agency. Our beautiful office overlooks Tampa Bay, constantly reminding us of our proud Florida roots.
While we work with several companies based in Tampa, we also serve many clients throughout the world. Our mission is simple.


Transform the Way Companies Market, Sell, and Service Their Customers.

And that mission extends to all businesses worldwide. Let's get started.
Get Your Free Paid Media Strategy Assessment
Schedule a complimentary paid media strategy discussion with our inbound specialists.