Lead Nurturing Services
Tampa-Based Digital Marketing Agency
Build Relationships. Close Deals. Delight Customers.
You attract an audience, engage them with awesome content, and start capturing leads. What's next?
Lead nurturing is how you develop relationships with your audience at every stage of their journey. It's a critical component of driving results for your business, but it's often overlooked.
Buyers don't just flock to you and move along your sales funnel. They need to be continually engaged with high-value information. And this requires a lot of moving parts, including content offers, workflows, and automation tools.
The good news is you don't have to do it alone. We can help get you started.
Hear about our kickass work directly from our happy clients.
Jack Shonkwiler
BrightGauge Software
Working with Bluleadz has been a phenomenal experience. They are very responsive and have been a great addition to our ongoing marketing efforts to increase our brand awareness and website conversion rates... Bluleadz has also helped guide our in-house content creation with SEO best practices. Bluleadz has shown professionalism and expertise while assisting us with SEO, email marketing campaigns, lead nurturing, paid media, video animation, website development, and more.
Rick Lepsinger
OnPoint Consulting
Bluleadz put together a very knowledgeable, responsive and hard working team to work on our account. They understand the HubSpot technology and how to leverage it. They've improved the look and feel of our website making it crisper, more accessible and easier to navigate. Since working with BZ we've more than doubled the number of visits to our site by high-quality leads.
Lead Nurturing: Keep It In House or Outsource?
When you realize that you have no lead nurturing strategy in place or that your current efforts are getting you the results you need, you face a crossroads.
What's your next step?
The obvious goal is to better nurture leads to move them through your sales cycle to close more deals and drive more revenue.
But the tough call is whether or not you should give lead nurturing a shot with your in-house team or outsource it.
If you decide to outsource, it's time to start looking for digital marketing agencies.
Hiring a Digital Marketing Agency for Lead Nurturing Services
Hiring a digital marketing agency to fuel your lead nurturing efforts is tough to do. There are so many aspects to consider as you vet agencies.
The bottom line: you deserve to work with a team who is a good fit with your team and who truly understand your needs.
To find your best fit, you should first identify the warning signs of bad agencies. Some of the red flags you want to avoid include:
Below-industry prices: the adage "You get what you pay for" holds true, especially when you're looking for marketing services.
Outdated website: an agency that doesn't invest in their own online presence and lacks a lead generation and nurturing strategy of their own shows they don't practice what they preach.
Guarantees: the old "money-back guarantee" is how agencies grab your attention, but there are zero guarantees in digital marketing services like lead nurturing.
No case studies: agencies should have success stories to share, and if they don't, how do you know they're able to produce tangible results?
Vague strategies: you should know exactly how they plan to deliver lead nurturing results before you sign a proposal.
Lack of transparency: if you're not getting detailed reports on your lead nurturing campaigns, they might be hiding something.
When you know what to look out for, you're better prepared to find a good-fit agency who you can build a strong relationship with and who can drive sustainable results for you.
The Bluleadz Difference: Our Uniques
Many agencies outsource their talent and dump clients into a tier, with a standardized lead nurturing plan that lasts the life of a long-term contract.
And that's it.
At Bluleadz, we know that your needs are unique to your goals. You get a customized lead nurturing strategy that aligns with your big-picture objectives.
We offer month-to-month agreements and use a flexible points pricing model. This way, we can evolve and adjust your strategy and allocate resources as needed. We stay agile in our planning and execution of your lead nurturing strategies.
Also, we offer other services in marketing, sales, and customer service, helping companies take a holistic approach to their entire business strategy. And our team is in house. We never outsource. We hire talented, driven professionals that deliver results.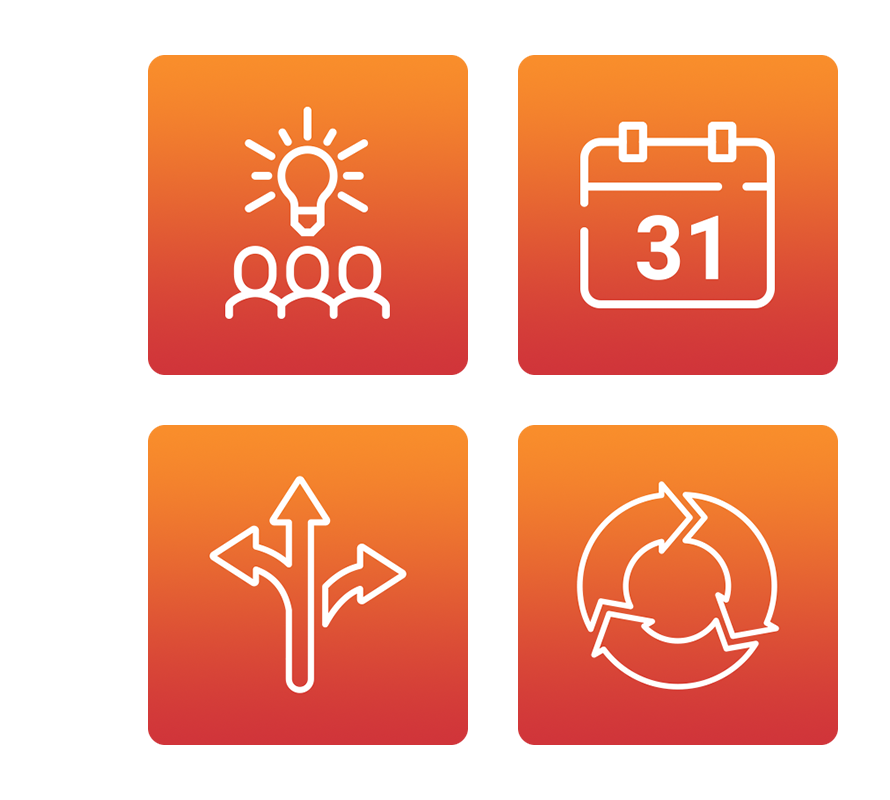 What Is Lead Nurturing?
In its simplest definition, lead nurturing is the process of building relationships at buyers within each stage of the buyer's journey. The main focus is on listening to their current needs and delivering educational content to help them find the answers they need.
There are several benefits to lead nurturing. You can:
Establish and reinforce your credibility and continually build trust.
Maintain an open channel of communication to stay top of mind.
Reduce the sales cycle timeline and potentially upsell and cross-sell.
Gain more insights into what your ideal customers want, need, and are interested in.
Identify segmentation opportunities to deliver more targeted content at the right time.
Drive referrals and eventually fuel more lead generation.
The process of lead nurturing consists of many components, including:


Lead Generation Strategies
How will you nurture leads if you don't have any? You need a strong strategy in place to actually capture contacts for your database.
An effective lead generation strategy includes:
Enticing calls to action (CTAs)

A high-value lead magnet or content offer

An optimized landing page

A straightforward thank you page
These conversion paths fit into your marketing funnel.


Marketing and Sales Funnel
You want to know where each prospect is within the funnel. This is a shared funnel that both sales and marketing are responsible for.
Source: Campaign Creators
By fully understanding how to place leads within your funnel, your marketing and sales team can nurture them in a more effective way.


Buyer's Journey
Lead nurturing can help advance your prospects through their journey from awareness to decision.
Source: HubSpot
You can build a robust lead nurturing campaign around each buyer persona's stage. This way, you have relevant content to further engage your leads to move them closer to making a buying decision.


Automation Tools
With the right automation software, you can build effective email campaigns with personalization and targeted content at scale. Automation makes lead nurturing seamless, taking a lot of manual labor out of the equation.
These tools also help with optimization and reporting. This way, you know you're getting the most bang for your buck with each of your lead nurturing campaigns.
The Bluleadz Process
The Bluleadz team delivers lead nurturing results through three stages.
Tampa-Based Agency. Global Results.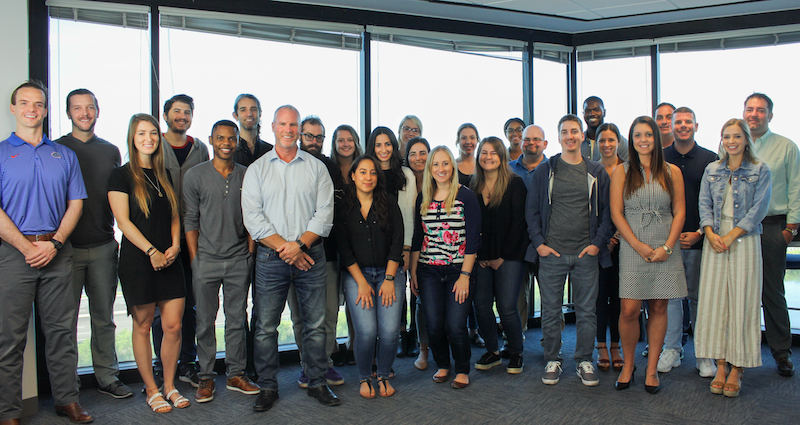 Bluleadz started in the Tampa Bay area in 2009, when our CEO and founder Eric Baum embraced the inbound methodology by watching HubSpot TV.
Fast forward 10 years, and we continue to proudly serve our clients as a HubSpot Diamond Partner Agency. Our beautiful office overlooks Tampa Bay, constantly reminding us of our proud Florida roots.
While we work with several companies based in Tampa, we also serve many clients throughout the world. Our mission is simple.


Transform the Way Companies Market, Sell, and Service Their Customers.

And that mission extends to all businesses worldwide. Let's get started.
Get Your Free Lead Nurturing Strategy Assessment
Get started with your complimentary lead nurturing strategy evaluation.