Lead Generation Services
Tampa-Based Lead Generation Agency
Fill Your Sales Pipeline With Qualified Prospects.
Lead generation fuels your marketing and sales efforts. It's where your revenue stream begins.
And it's one of the hardest strategies to execute.
In fact, 63 percent of marketing professionals say generating traffic and leads is their company's top marketing challenge. And what's more, even generating leads doesn't necessarily yield new business. You need to be bringing in the right leads who are ready to become your customer.
You need to find a balance between quality and quantity in your lead generation efforts.
And we can help with that.
Hear about our kickass work directly from our happy clients.
Rick Lepsinger
OnPoint Consulting
Bluleadz put together a very knowledgeable, responsive and hard working team to work on our account. They understand the HubSpot technology and how to leverage it. They've improved the look and feel of our website making it crisper, more accessible and easier to navigate. Since working with BZ we've more than doubled the number of visits to our site by high-quality leads.
Brian Dziuk
Rastrac
We've been working with Bluleadz for over one year now, and I have been thrilled with the results. They have produced excellent materials for us, and the entire team is an absolute delight. We have seen positive growth in our blog views, leads and overall web traffic since we have partnered with Bluleadz.
Selecting a Lead Generation Company
Lead generation is a major focus for your marketing team. It requires a lot of components.
The typical lead generation campaign consists of the following:
Enticing calls to action (CTAs)
A high-value lead magnet or content offer
An optimized landing page
A straightforward thank you page
Obviously, this calls for a lot of resources to help with generating ideas for lead magnets, creating the content (including blog posts, CTAs, content offers, etc.), and reviewing analytics to identify opportunities for boosting conversion rates.
Many companies that have small marketing teams and lack a lead generation specialist will shop around to hire lead generation agencies.
Why Hire an Agency for Lead Generation Services
There are many advantages to outsourcing your lead generation efforts.
First of all, you get instant access to a team of experts who know how to create successful campaigns. Agencies provide access to content teams, SEO experts, graphic designers and web developers, branding efforts, subject matter experts, and more.
Another benefit of hiring lead generation companies is they likely have plenty of experience with launching and executing lead generation strategies. It's important to ask for case studies or examples of their work to see how they have helped other companies add to their contacts.
Additionally, your team can learn proper lead management from marketing agencies. They can provide you with follow up strategies that include lead nurturing tactics and lead handoff techniques that align marketing with sales in a way that helps them.
Lead Generation Services
No matter your industry, B2C and B2B lead generation requires a lot of moving parts. But you want to make sure your agency provides a holistic approach to how you build your contact database.
Some common lead generation services to look for include:
Inbound marketing campaign development
Customer acquisition and retention strategies
Website design and development
Closed-loop reporting and analysis
Marketing automation setup and management
Lead scoring and lead management
Conversion rate optimization marketing strategies
Conversational marketing strategy development
These services can drive revenue for you in a big way, but you need to make sure you create a strong relationship with good-fit agencies who can deliver the results you need to keep your business moving forward.
The Bluleadz Difference: Our Uniques
Many agencies outsource their talent and stick their clients in rigid, long-term plans. You're simply dumped into a tier, with an allotted amount of lead generation tactics over the course of your contract.
And that's it.
At Bluleadz, we don't stick you in a standard box. Because your needs are unique to your goals.
We offer month-to-month agreements and use a flexible points pricing model. This way, we can evolve and adjust your lead gen strategy and allocate resources as needed. We stay agile in our planning and execution.
Our lead generation services are aligned with your unique needs.
Also, we offer other services in marketing, sales, and customer service, helping companies take a holistic approach to their entire business strategy. And our team is in house. We never outsource. We hire talented, driven professionals that deliver results.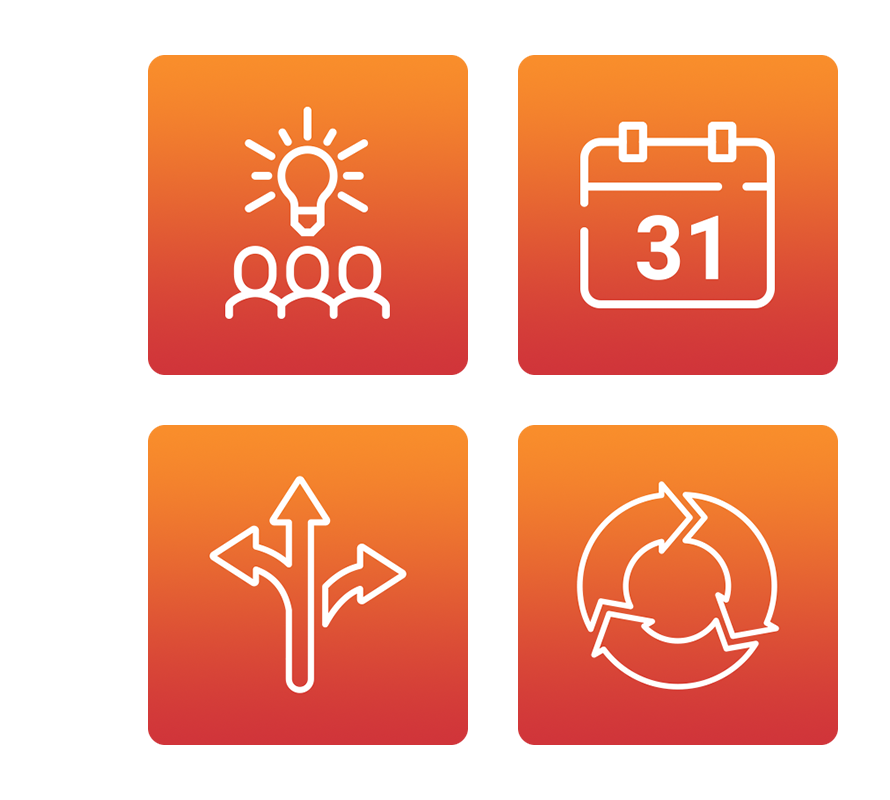 What Is Lead Generation?
To truly understand the concept of lead generation, let's take a step back to highlight the value of a lead.
A lead is simply someone who expressed interest in your products or services. To acquire leads, you need a conversion path, which often consists of relevant content, high-value content offers (also referred to as lead magnets), forms, calls-to-action, and landing pages.
Lead generation plays a vital role in the inbound methodology, which is a process that breaks into four stages.
Source: HubSpot
You attract your target audience with high-value content that you create and promote. These "strangers" find you through various channels, like your social media posts or by finding your helpful content via search engines, and they become visitors when they land on your website.
On your site, you can entice them to download gated content, like ebooks, or sign up for impactful events, such as webinars. When your visitors want access to these content offers, they will fill out a form, providing you with their contact information.
This is when you convert anonymous visitors to leads. Their contact information is stored in your customer relationship management (CRM) system, where you can then score them for your sales team to prioritize and customize their outreach. Your outreach can include targeted lead nurturing campaigns, workflows, and more.
As you can see, lead generation is the foundation for how you generate revenue. And there are many excellent approaches your company can take.


Lead Generation Marketing Strategies
Your company can attract visitors and convert them through many different tactics. When you're building a lead generation strategy, make sure you diversify your efforts and use a few techniques.
Some of the most impactful lead generation strategies include:
Blogging on a consistent basis, using SEO best practices
Developing high-value content offers and building conversion paths
Using marketing software to personalize messaging
Optimizing landing pages to boost conversion rates
Building engaging email marketing campaigns
Implementing a referral program
Conducting event marketing strategies, like hosting seminars or conferences
Adding conversational marketing channels on your site, like live chat and chatbots
Connecting with influencers to build a social following
The Bluleadz Process
Our team helps clients build lead generation strategies in three stages.
Tampa-Based Agency. Global Results.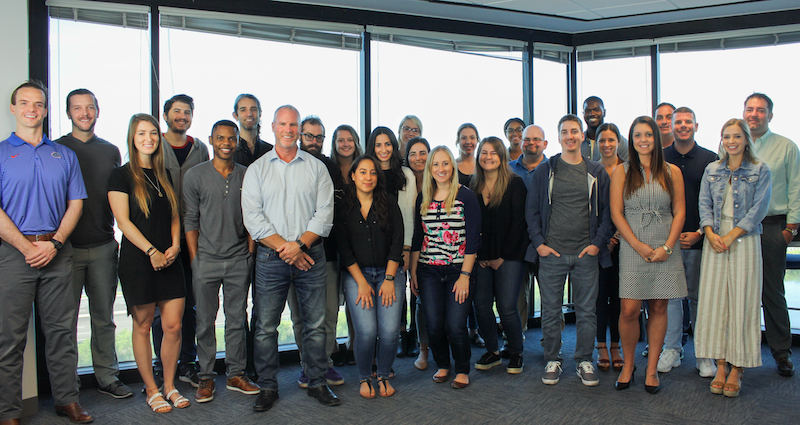 Bluleadz started in the Tampa Bay area in 2009, when our CEO and founder Eric Baum embraced the inbound methodology by watching HubSpot TV.
Fast forward 10 years, and we continue to proudly serve our clients as a HubSpot Diamond Partner Agency. Our beautiful office overlooks Tampa Bay, constantly reminding us of our proud Florida roots.
While we work with several companies based in Tampa, we also serve many clients throughout the world. Our mission is simple.


Transform the Way Companies Market, Sell, and Service Their Customers.

And that mission extends to all businesses worldwide. Let's get started.
Fill Your Pipeline With Qualified Leads
Your inbound specialist is ready to show you the best lead gen tactics you need to drive conversions.
Fill out the form below and schedule a meeting!
Get Your Free Lead Generation Evaluation
Set up a complimentary lead gen strategy assessment with our inbound specialists.