Inbound Sales Enablement Services
Tampa-Based Digital Agency
Shorten Your Sales Cycle. Close More Deals.
Sales. The most important and challenging aspect of your business. You can set up sales strategies, follow your processes precisely, and still miss quotas.
There are no guarantees for success in sales, but there are more evolved approaches that can help you hit your sales goals.
Enter inbound sales.
Embracing the inbound methodology in sales can make a big impact because it transforms your sales strategy in a way that matches the way people make purchasing decisions. This may be a big change for your business.
But that's where we come in.
Hear about our kickass work directly from our happy clients.
Lyle Siegel
Sinclair Broadcast Group
Brian Greenfader contacted me and walked me through what an inbound sales process looked like. Aside from sending me additional Bluleadz resources on inbound sales, he delivered a great consultation process to help me better understand how to build a prospecting process that is efficient and strategic for my business.
Romano Muñiz
Blue Modo Media, Inc.
Working with the Bluleadz team, specifically Brittany, has made a tremendous impact on our marketing efforts, transforming our approach on how we engage, monetize, and scale our business... The team was patient in educating our team on the inbound sales and service processes, helping us get out of our own way to take the company to the next level. Without a doubt, I'd recommend Bluleadz and their team for any company looking for their services!
Do You Need Sales Consulting Services?
It's hard to narrow down agencies when you're looking to improve sales. You need to find agencies that provide sales consulting services.
But before you start shopping around, you need to make sure you need it.
There are several signs that suggest you're ready to shop for sales enablement and consulting services.


Your Employee Turnover Is High.
Sales teams can drive revenue in a big way, or they can flounder and miss quotas. You need a team of passionate, driven salespeople who are eager and innovative.
If your leadership team is regularly receiving resignation letters, it's time to reconsider how your sales processes operate – a massive overhaul that sales consulting professionals can help you with.


Your Sales Process Is Not Defined.
How will you reduce the length of your sales cycle without a documented sales process?
Simple. You won't.
Sales consulting professionals can help develop a sales process tailored to your team and to your industry.


Your Forecasting Misses the Mark.
One of the most stressful parts for any sales team and sales leaders is to set expectations and properly predict short and long-term performance.
And if your forecasts are way off, you likely need support from sales consultants. They help create frameworks for more accurate forecasting, which leads to better planning and strategizing.


You're Not Keeping Pace With the Competition.
No matter your industry, the marketplace is always changing. New competitors are emerging. Your current competitors are outperforming.
You can't afford to continually fall behind. With sales consulting, you can better identify opportunities to evolve your approach to drive revenue and keep winning new business.
The Bluleadz Difference: Our Uniques
At Bluleadz, we know that your needs are unique to your goals. That's why we don't treat you like every other client.
Unlike so many other agencies or sales consultancies, you're not dumped into a tier with a one-size-fits-all inbound sales plan.
With Bluleadz, you get a customized sales strategy that aligns with your big picture goals. Your sales initiatives are developed by our team of specialists and strategists based on their audit of your current sales strategies and their research.
We never stick our clients in rigid, long-term plans. We use month-to-month agreements and a flexible points pricing model. This way, we can evolve and adjust your strategy and allocate resources as needed. We stay agile in our planning and execution.
We also offer other services in marketing, sales, and customer service, helping companies take a holistic approach to their entire business strategy. And our team is in house. We never outsource. We hire talented, driven professionals that deliver results.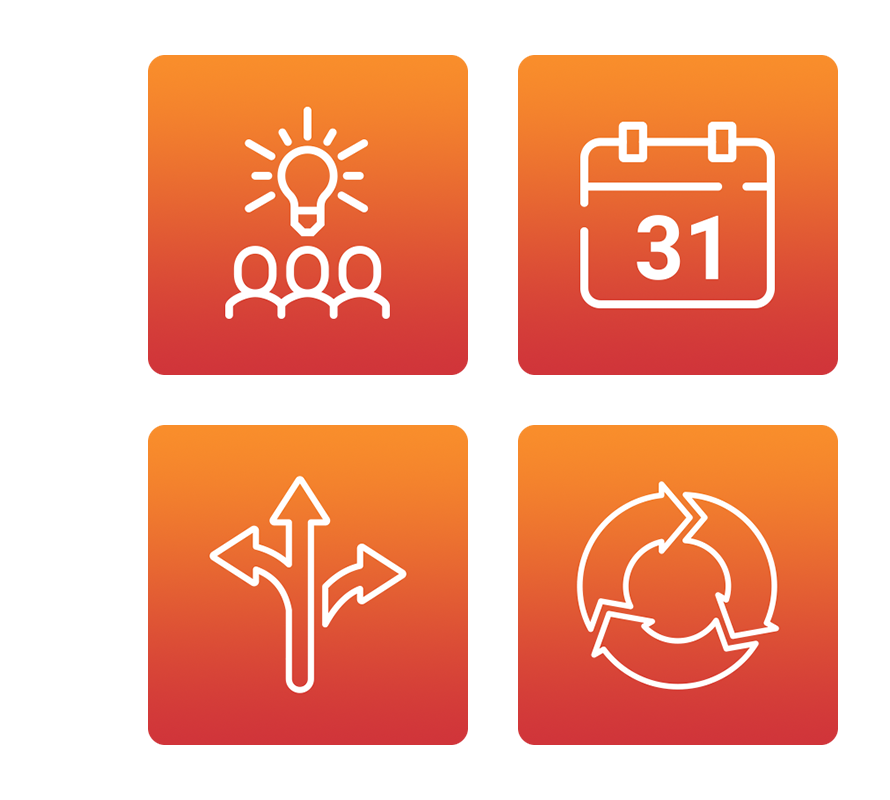 What Is Inbound Sales?
Sales continues to evolve as consumer behaviors change. Outbound, disruptive selling doesn't work in the buyer-centric digital world.
So what does work in the current business world? It all comes down to inbound sales.


What Does Inbound Mean?
In its simplest terms, inbound is a methodology that attracts, engages, and delights people to drive business growth. It applies to marketing, customer service, and sales.


Applying the Inbound Methodology in Sales
The inbound sales methodology prioritizes buyers and focuses on their pain points, goals, needs, and interests first. Shifting to this methodology is important for many reasons.
Internally, your company enjoys many benefits.
It aligns marketing and sales in a more effective way.

It streamlines lead handoffs between marketing and sales.

It helps your team better systemize sales processes.
With inbound sales strategies, you can also yield benefits on an external level.
Buyers are more prepared to enter your sales funnel voluntarily.

You deliver a personalized buying experience, making buyers feel more understood.

Your authority and credibility is established and maintained, yielding more customers and improving retention.
As you can see, there is a big difference between inbound and outbound.
Inbound vs. Outbound Sales
Outbound sales is focused on you, the seller. It consists of cold outreach and typically gives the seller the power. This neglects the buyer, ignoring their unique needs and goals.
Common outbound sales tactics include:
Cold calling
Product-focused messaging
Borderline deal setting
Trade shows
Inbound sales, on the other hand, is buyer-centric, where you can start selling to people who are already interested in your products or services.
Commonly used inbound sales tactics include:
Discovery calls
Warm outreach
Active listening
Live chat tools
Personalized presentations
To build an impactful sales strategy, you first need to know what the inbound sales methodology consists of.
Phases of the Inbound Sales Methodology
There are four stages of the inbound sales methodology that align perfectly with the buyer's journey.
Source: HubSpot
The four stages include:


Identify
This is when you identify leads who can be considered strong sales opportunities.


Connect
At this point, you know who your qualified leads are, so your sales team can reach out to start helping them identify challenges and goals they need to address.


Explore
Now, you can work with opportunities who are interested in working with you. Your sales team can start asking questions and engaging in conversations to determine how to best help the lead.


Advise
In the final stage, you establish yourself as a trusted advisor and show them how your products or services are the right fit and can best help them address their problems.
By understanding the stages of inbound sales, you and your team can move the prospective buyer through the buyer's journey in an engaging way that suits their preferences.
The Bluleadz Process
Our team provides a variety of sales services, following a simple three-step approach.
Tampa-Based Agency. Global Results.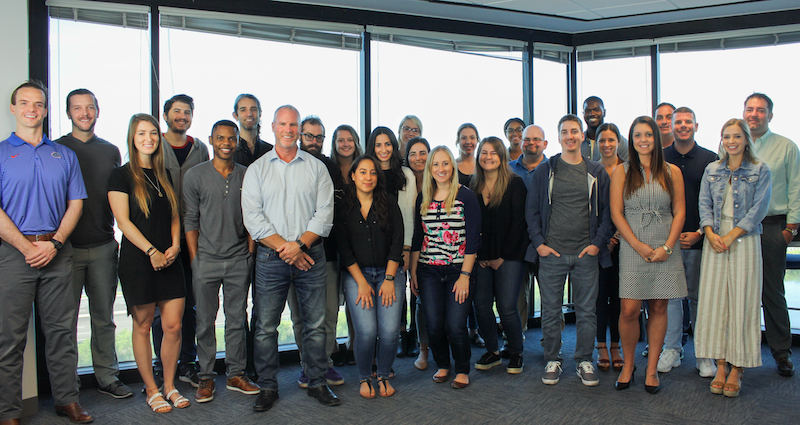 Bluleadz started in the Tampa Bay area in 2009, when our CEO and founder Eric Baum embraced the inbound methodology by watching HubSpot TV.
Fast forward 10 years, and we continue to proudly serve our clients as a HubSpot Diamond Partner Agency. Our beautiful office overlooks Tampa Bay, constantly reminding us of our proud Florida roots.
While we work with several companies based in Tampa, we also serve many clients throughout the world. Our mission is simple.


Transform the Way Companies Market, Sell, and Service Their Customers.

And that mission extends to all businesses worldwide. Let's get started.
Sign Up for a Free Inbound Sales Assessment
Our inbound specialists are ready to give you a complimentary sales strategy evaluation.